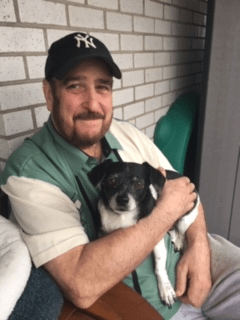 Dr. Cavanagh
Dr. Paul Cavanagh (Dr. Cavs) is a board-certified veterinary internal medicine specialist with over 45 years of clinical experience. His special interests include endocrine disorders (diabetes mellitus, Cushing's syndrome, hyperthyroidism, etc.), kidney ailments as well as various metabolic disorders characterized by excessive thirst and urination.
In 1991, Dr. Cavs along with his wife, Marilyn (Mare), formed a non-profit animal adoption program called the New York Pet-I-Care Adoption Program, of which he is the veterinary consultant.
In their spare time, Cavs and Mare like to "hang" with their 5 cats, 3 dogs, a yellow spotted turtle and a 55-gallon tank of guppies with two plecos named Anthony & Victor. They are also big-time New York Yankee, Liberty and Ranger fans, and they love to take in all that New York City has to offer.
New Patients Welcome
Rivergate Veterinary Clinic is accepting new patients! Our experienced vets are passionate about the health of New York companion animals. Get in touch today to book your pet's first appointment.