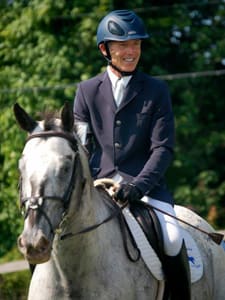 Dr. Kross
Dr. Peter Kross, is the founder and medical director of Rivergate. He grew up in the suburbs of Manhattan as one of three children. After undergraduate studies at the Ohio State University, he attended the University of Bologna School of Veterinary Medicine, from which he graduated with honors in 1982.
After graduation, he worked as a staff veterinarian at North Shore Animal League and, in 1989, founded and has since operated Rivergate Veterinary Clinic, where he performs medical and surgical care for dogs and cats in Midtown Manhattan.
Dr. Kross has served as a board member for the Delta Society, Pet Owners with Aids and Arc (POWARS) and for the company Animals Fund. He has also been a spokesperson for the American Veterinary Medical Association (AVMA), with appearances on Good Morning America, Fox and Friends and the Rachel Ray Show amongst others. He also contributed to the "Ask the Vet" column for Disney OnLine.
He has rescued and owned boxers for many years, and you may hear him referred to as the "Boxer Doctor" in Manhattan. His hobbies include equestrian eventing, yoga, scuba diving, cooking and being around animals of any kind.

 
New Patients Welcome
Rivergate Veterinary Clinic is accepting new patients! Our experienced vets are passionate about the health of New York companion animals. Get in touch today to book your pet's first appointment.